News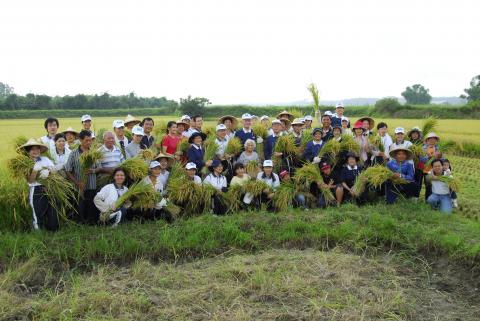 Climate change is affecting public health, yet health care is significantly contributing to climate change. The 2020 Challenge, an initiative of Health Care Without Harm, moves members of the health sector to take active steps in the fight against climate change by taking measurable actions to reduce their carbon footprint from shifting to healthier sources of energy, sustainable modes of transportation, and alternative medical waste management systems and technologies, among other factors. The Buddhist Tzu Chi Medical Foundation, a Global Green and Healthy Hospitals member which runs six (6) hospitals and one health center in Taiwan, has focused on food to further its 2020 Challenge initiative in environmental and human health care. [READ MORE]
---
Pre-conferece: Think Green at Oslo
10th June, Oslo, Norway -- The 23rd annual conference with the theme:"Person-oriented health promotion in a rapidly changing world" which focused on multi-dimensionality of people's health needs by taking up the somatic, mental and social dimensons of health of the most important HPH stakeholders - patients and visitors, health care professionals and allied staff, and community members.
Session host by Task Force on HPH & Environment and attended by delegates from HPH network members from all around the world. Invited speaker Prof. Cordia Chu, as a consultant of the World Health Organization (WHO) shared her thoughtful insights on green technologies and sustainable management strategies in various countries. Meanwhile, Ms. Anja Leetz, director of Health Care Without Harm Europe presented GGHH initiatives on coping the challenges we faced on climate change issues. Ms. Joyce Chen's powerful and interactive speech, grabbed audience's attention on the impact of hospital food services on the environment and how to make the change.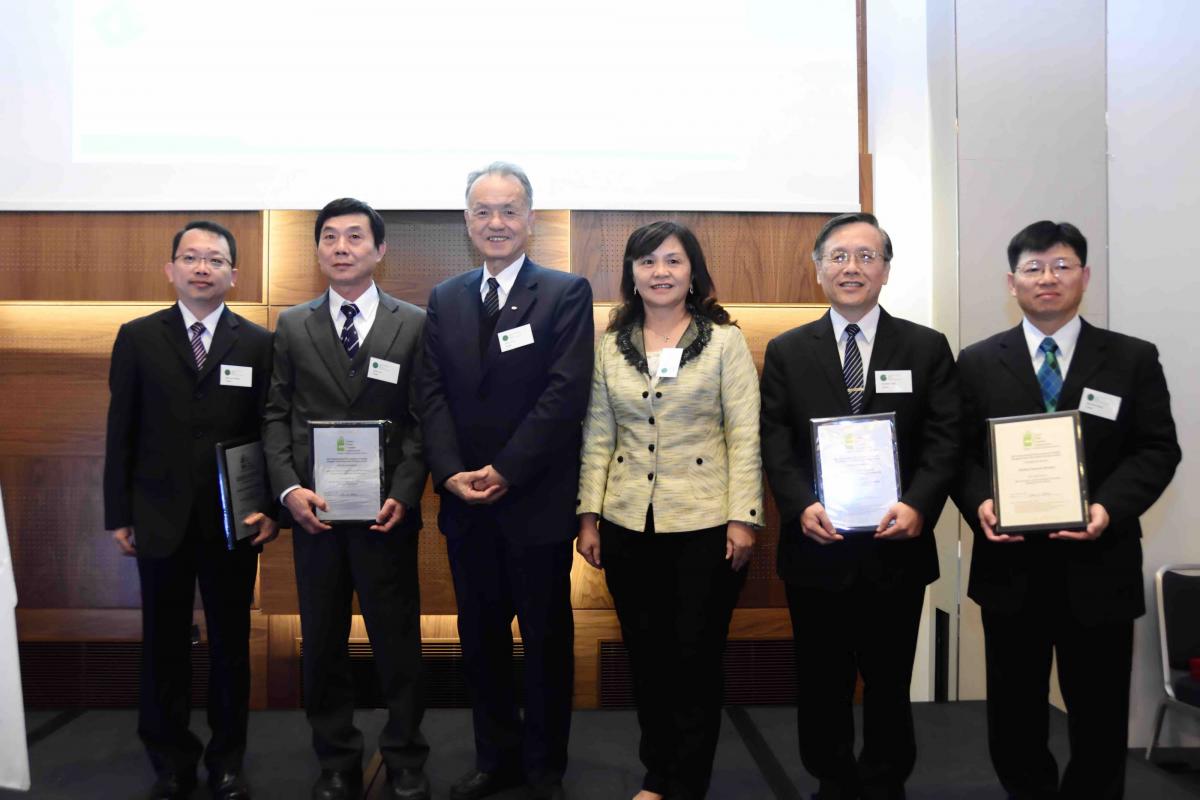 Congratulations to all winners of the 2014 International Environment-Friendly Hospital Team Work Best Practice Award organized by Health Promotion Admistration Taiwan. They are Taichung Tzu Chi Hospital, Taoyuan Chang Gung Memorial Hospital, Kaosiung Siaogang Hospital, MacKay Memorial Hospital and E-Da Hospital. [READ MORE]
---
Hospitals Join Hands for Health and the Environment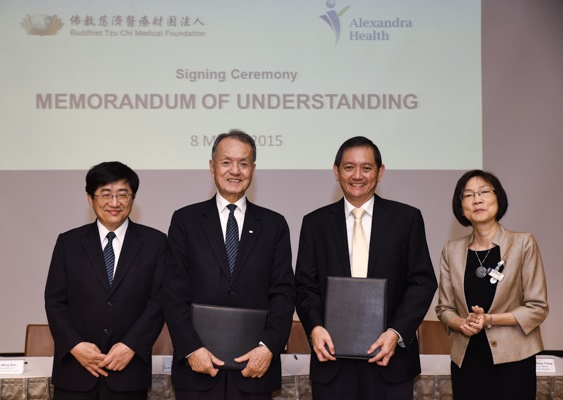 On 8 March 2015, the Khoo Teck Puat Hospital (KTPH) and Taiwan's Tzu Chi Foundation co-organised the "HPH & Environment Symposium" to further their twin causes of health promotion and environmental protection. Tzu Chi also signed a Memorandum of Understanding with Mr Liak Teng Lit, Group CEO of Alexandra Health System, to promote the [videophilosophy of green healthcare.
Merci V. Ferrer, invited speaker and Asia Director of Health Care Without Harm(HCWH) stressed in her talk that in the process of promoting health and improving the environment, the support of management and the purchasing department is key to ensuring the success of environmental sustainability efforts. The management of chemicals and medicines used by the hospital too, will affect the health of the hospital's environment. [READ MORE]